The City of Edmonton has released a bulletin detailing the shortlisted proponent teams for the Organics Processing Facility (BuildWorks project number 2020-0273). This pre-qualification closed September 18 on the project with an estimated value of $1,000,000 to $5,000,000.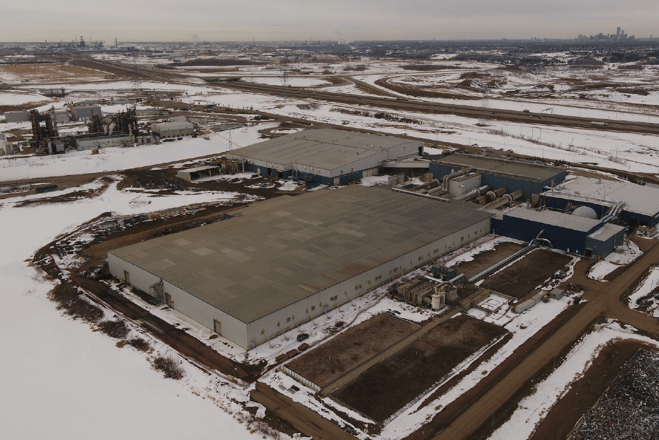 The three shortlisted teams are:
Aecon Acciona Partners
Acciona Concesiones, S.L.
Acciona Infrastructure Canada Inc.
Aecon Concessions, a division of Aecon Construction Group Inc.
Aecon Water Infrastructure Inc.
Aecon O&M, a division of Aecon Construction Group Inc.
Anaergia DB Inc.
SYLVIS Environmental Services Inc.
CIMA Canada Inc.
Dillon Consulting Limited
Corporacion Acciona Infraestructuras, S.L.
Clover Bar Resource Management Group
Maple Reinders Group Ltd.
Maple Reinders PPP Ltd.
Maple Reinders Constructors Ltd.
EllisDon Inc.
EllisDon Capital Inc.
EllisDon Construction Services Inc.
AIM Group Holdings Inc.
AIM Group Capital Ltd.
AIM Environmental Group Inc.
AIM Clover Bar Renewable Inc.
Lifecycle Organics Inc.
Wood Environment & Infrastructure Solutions, a Division of Wood Canada Limited;
Thöni Industriebetriebe GmbH
Thoeni North America Inc.
Edmonton Organics Solutions
Sacyr Concesiones, SL

Sacyr Servicios, S.A
Sacyr Construccion, S.A
AECOM Canada Ltd.
Ledcor Industrial/Mining Group Ltd.
Ledcor Developments Ltd.
WTT Waste Treatment Technologies Canada Ltd.
Convertus Group North America Inc.
Convertus Canada Ltd.
The City will not issue the Subsequent Sourcing Event (RFP) before Q2 2021.
Please direct industry inquiries to:
Linda Lu, Senior Buyer: linda.lu@edmonton.ca or Igor Pospeshin, Senior Buyer: Igor.Pospeshin@edmonton.ca