Without an understanding of potential risks in a construction project, you can face serious problems. Fortunately, managing and mitigating risk is becoming increasingly easier for project managers, with a more accessible pool of resources and tools available than ever before.
But there are more basic, fundamental ways to manage project risks that don't require brand-new software or expensive tools.
A Guide to Managing Construction Project Risks
The answer to good construction risk management lies in good processes. Here are four steps for keeping risks to a minimum and preserving your bottom line.
Identify all project risks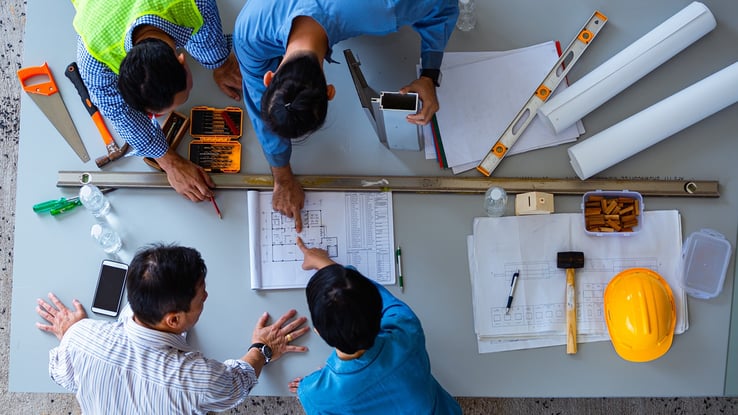 It should go without saying that risk identification should happen as early as possible. If your company fails to identify and mitigate a potential risk during the pre-construction phase, this is nearly equivalent to accepting the risk if it arises during the project.
It's easy to conceive of safety risks that can cause injuries and harm to personnel. Don't stop there—other common, potential project risks include:
Unexpected site conditions
Poorly defined scope
Managing change orders
Environmental risks such as natural disasters
Labour shortages
Unexpected material cost increases
Damage or theft to tools or equipment
To identify more probable risks, leverage your team's expertise and knowledge base. Also, review past projects of similar scope to truly understand what could be underway in your current project.
Keep comprehensive document records
No one can overstate the importance of written records. All the contracts of a construction project must be cross-checked thoroughly for consistency.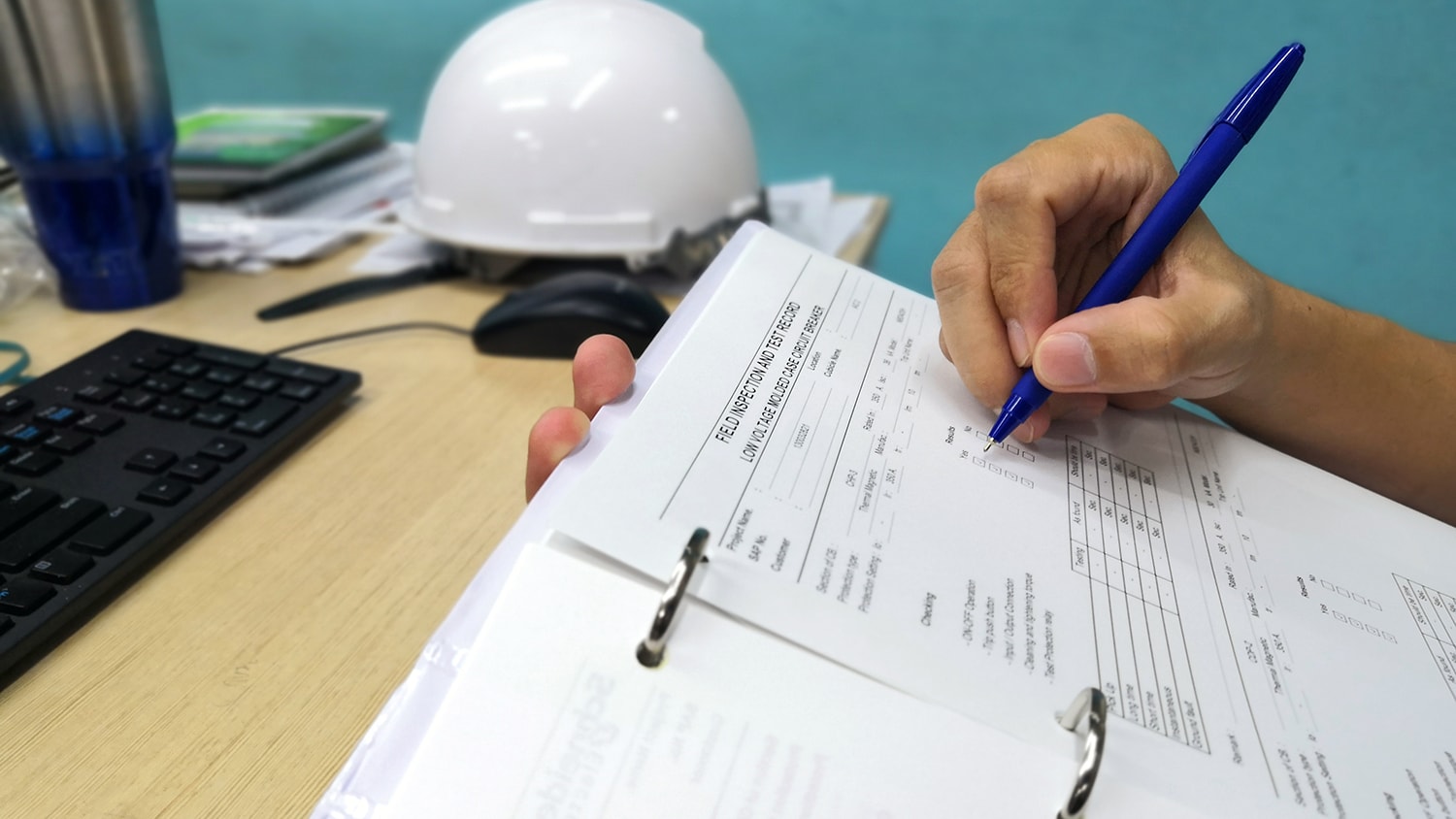 A project's terms and conditions should be written with guidance from the appropriate consultants. To minimize conflict between project participants, seek counsel from trustworthy insurance consultants who are familiar with current construction industry practices.
If you can't avoid it: transfer, mitigate, or accept it
Transfer the risk management if your company is not fit to manage a particular kind of risk. Communicating with all stakeholders about all potential risks can help you determine which members of your project team are best suited to manage each risk.
If the risk is something your company is responsible for handling, you can mitigate it through careful planning. Outline the potential outcomes of each risk and break down your process for avoiding that risk into actionable items. For example, your company might need to hire more workers or rent additional tools and equipment to manage it effectively.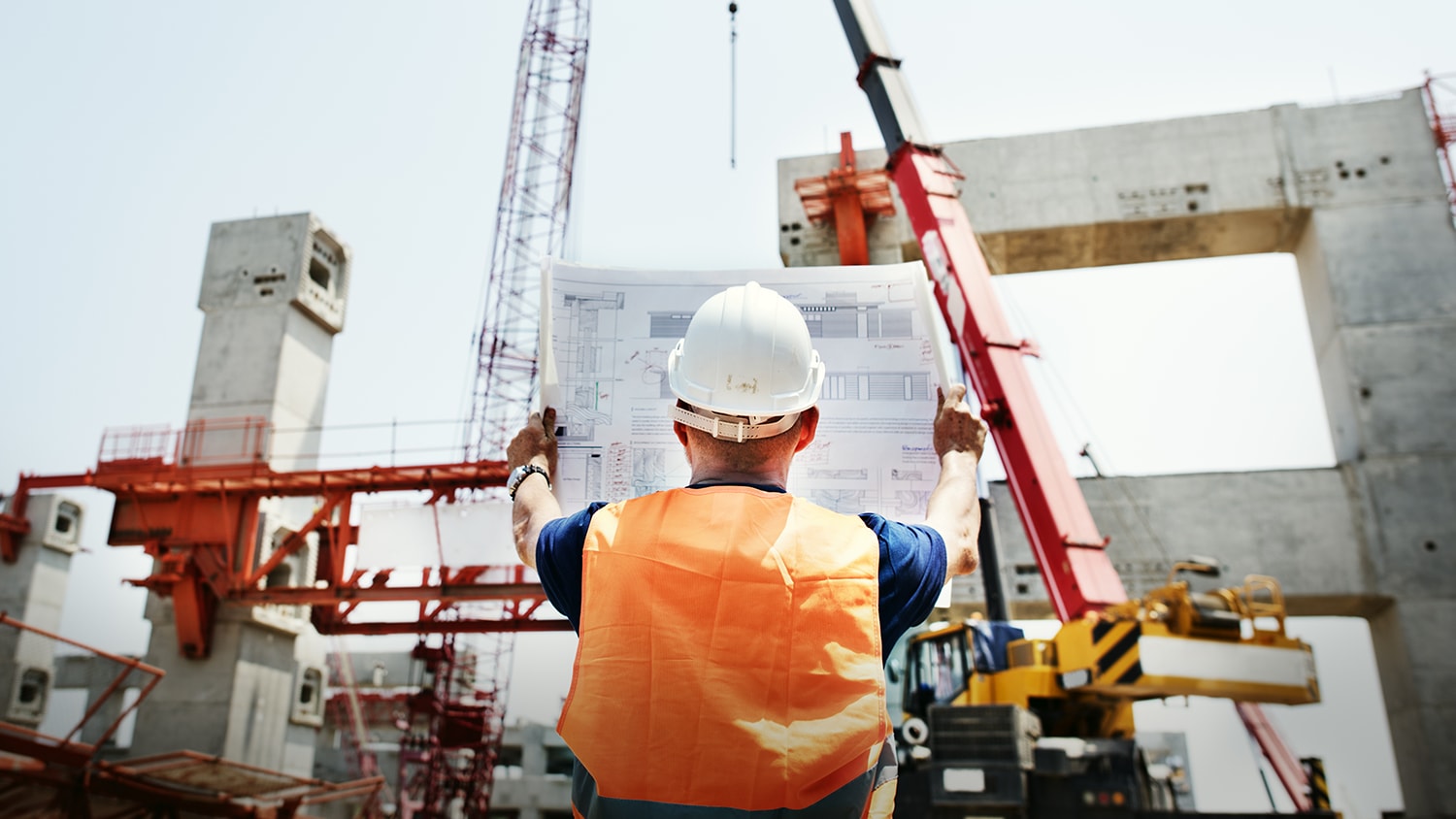 Talk to your insurance provider about which risks are covered under your policy and find out if they can provide additional options to protect your company.
Lastly, there are some low impact, low probability risks you have to simply accept. Some risks are inevitable, which is why it's critical to make room in every project budget for unexpected costs. But if you don't do your best to manage or mitigate foreseeable risks, you'll damage your bottom line and the project.
Negotiate construction contracts or walk away
Some projects are inherently risky. You may want to consider negotiating the terms of a contract or turning the project down completely if the financial, safety, personnel, or contractual risks are too high. If the risks outweigh the rewards, there should be no shame in walking away.
Planning advice for the Canadian construction industry
A thorough risk management process involves tight collaboration and communication between all parties involved in a construction project. Always spend ample time in the preconstruction phase identifying the nature of potential risks and how you can transfer, mitigate, accept, or avoid them in the best ways possible. When managed effectively, some risks can result in big rewards.
Looking for experts in Western Canada that can help you manage risk effectively? Learn how BuildWorks can connect you with the right people.