Homes for Heroes Edmonton Expansion
The Homes For Heroes Foundation recently finished the construction of a Veterans' Village consisting of 15 tiny homes in Calgary. These 15 residences are now home to veterans who were previously homeless in the city of Calgary.
Working with both ATCO and PCL Construction Ltd., the Homes For Heroes Foundation started the village construction project last May. The official opening was November 1, when they welcomed the first 11 veterans into their new homes.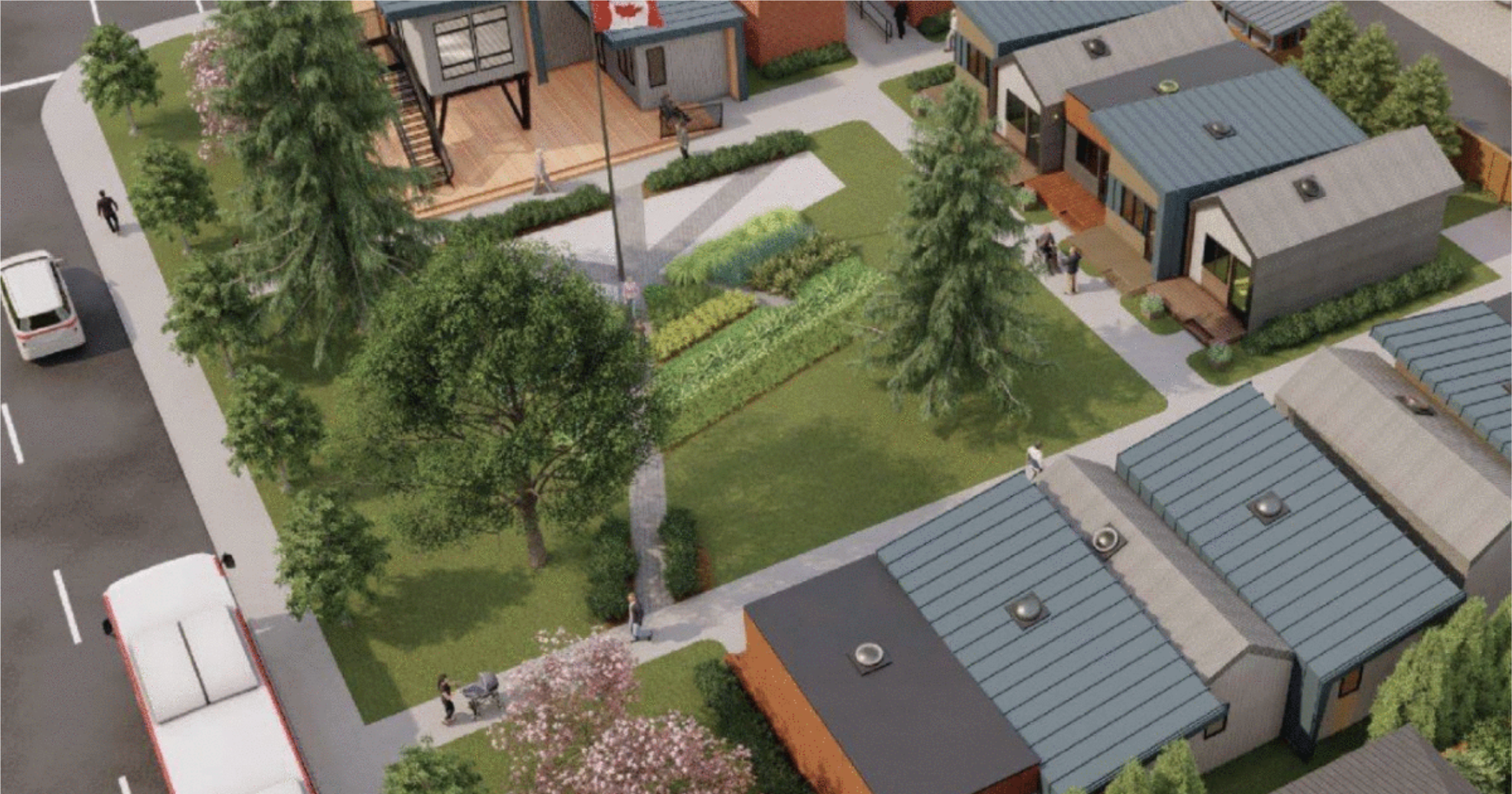 Their next Veterans' Village will consist of 20 homes, clustered in groups of four, as well as a central resource centre in the Edmonton region. Within the central resource centre, the veterans will have office space, laundry facilities, and access to counselling services, a communal gathering space, and a family suite for visitors.
The clustered homes will be of various designs to create a look of real community and character.
These homes will act as transitional housing for veterans as they work to re-enter mainstream society, employed, stable and self-sufficient in the long term. The mission of Homes For Heroes is to provide a caring, comprehensive solution to homelessness among Canada's veterans.
Through construction projects like the Veterans' Village, they're looking to build more communities in major cities across Canada based on need.
They are currently working with both the City of Edmonton and their community partners to re-zone the land and hope to have their Edmonton development open within the next year.
More information about Homes for Heroes can be found here.